2BR News
01254 350360
2BRfm
@2br
news@2br.co.uk
Article
Stanley boss: We could have done better
Published by at 7:58am 24th November 2014
Accrington Stanley boss John Coleman felt that his side could have scored more goals after they picked up a 2-1 win over Cambridge United
The Reds started slowly but took full control of the contest and picked up their seventh win in their last eight home games thanks to a brace from Piero Mingoia.
A late Michael Nelson goal for the U's made injury time nervous but Coleman's men held on for the three points.
"Jimmy Bell described it as two boxers pawing at each other and throwing tentative jabs and I think that was the case," he said.
"We sprang into life with a great goal from Piero; it was a good ball in from John O'Sullivan and a great finish.
"Then we've almost scored the goal of the season with Sean Maguire but it's an unbelievable save from their goalkeeper."
Despite their dominance, Stanley only won the game by the odd goal in three but they had plenty of opportunities to boost their modest goal difference.
Coleman said: "It could have been a much bigger margin; we had enough chances.
"We got the second goal and you think it could be a platform to go on and get three or four.
"It's disappointing that it's become so uncomfortable in the last five minutes of stoppage time. I was wondering why there were five minutes added on. It seems to be Accy time when you're winning but when you're getting beaten it's only three.
"It's pleasing because we've seen it out but I'd have liked a clean sheet."
Nonetheless, the Scouser was delighted to pick up three points against a side who were just two points ahead of his team at the start of play.
"They're a good side, I'll make no bones about that, and to perform in the way that we did was a credit to our players," he commented.
"I thought it was a smashing game. Both sides tried to play football and some of it was really good stuff and we made some good chances. It was full-blooded and played in a great spirit."
Share This Story
Tweet
Suggested articles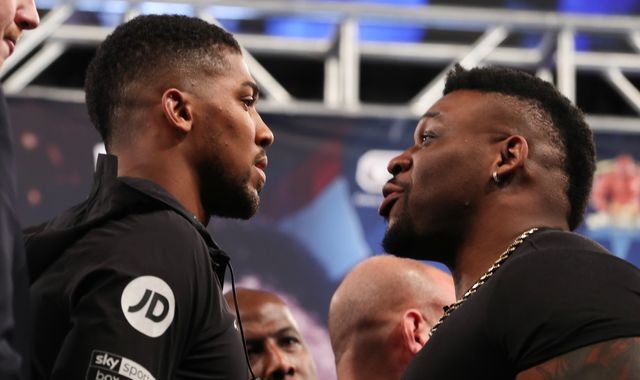 Joshua vs Miller: Anthony Joshua was irked by Jarrell 'Big Baby' Miller - that could result in bad news for the challenger
Anthony Joshua was pushed, prodded and provoked and his mask slipped, just hours after he lit up New York's Stock Exchange. Jarrell 'Big Baby' Miller is investing in his ability to unsettle the champion and is hoping for it to pay big dividends, writes James Dielhenn.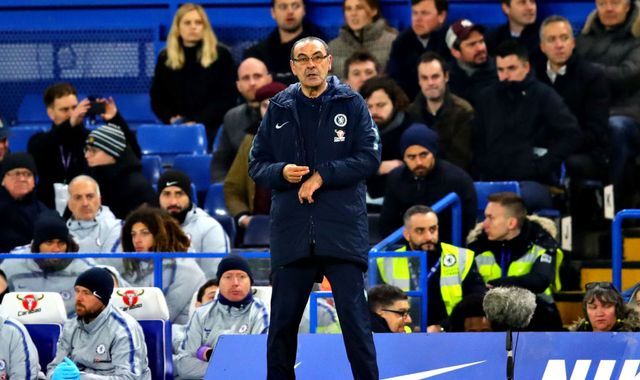 Maurizio Sarri bemoans Chelsea's 'confusing football' in FA Cup defeat to Manchester United
<strong>Maurizio Sarri says he is not worried about fan unrest or his job despite the "confusing football" he saw from his Chelsea players in their 2-0 FA Cup defeat to Manchester United at Stamford Bridge on Monday.</strong>
Most read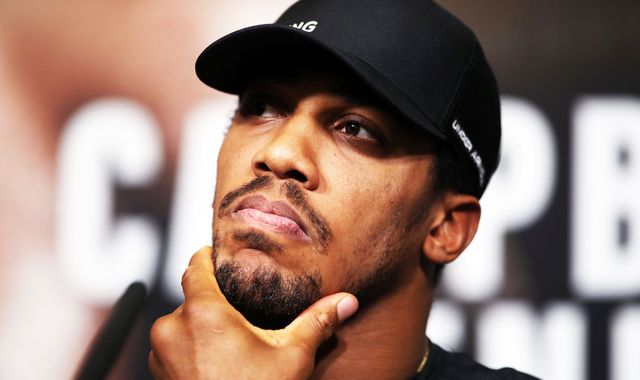 Joshua vs Miller: Live stream Anthony Joshua's first press conference with Jarrell Miller
Anthony Joshua will go head to head with brash American Jarrell 'Big Baby' Miller at today's first press conference - and you can watch on our live stream.
Police knew about planned football violence
They tried to attack fans, stewards and officers