2BR News
01254 350360
2BRfm
@2br
news@2br.co.uk
Article
BREAKING: Coleman returns to Stanley
Published by at 8:23am 18th September 2014
Accrington Stanley are delighted to welcome back John Coleman as the club's new manager.
The 51-year-old and assistant Jimmy Bell, who were in charge between 1999 and 2012 and led the club back to the Football League, have penned rolling contracts to return to the Store First Stadium.
"We hope this is going to be an exciting time for the players, staff and supporters," said Coleman. "It's certainly an exciting time for me and Jimmy. We've never really stopped supporting the club since we left, we've seen a lot of games and we can't wait to work with this group of players.
"It's no secret that I've wanted to manage in the Football League again and when a job comes up at a club as close to your heart as Accrington then that ticks two boxes."
"I would like to welcome back the on the pitch architects of the modern day Accrington Stanley, John Coleman and Jimmy Bell, who helped turn Eric's dream in to a reality," said Stanley Chairman Peter Marsden.
"John and Jimmy's passion and enthusiasm and knowledge of the game are legendary.
I feel 'passion' is something we have missed on and off the pitch for quite a while. Arguably in our quest to become more 'professional' (perhaps out of a misplaced sense of inferiority because of our non-league roots) we have lost that indefinable essence to what Stanley is all about.
"We have to get the feel good factor back and we need to get our gates back up to a respectable 2,000. It will take time but Coley and Jimmy can do it.
"I would like to say a special thank you for Paul Stephenson for being an absolute rock and behaving in a very dignified manner at the change in management. Paul is still very much an integral part of the present set up and I am hoping that he and John and Jimmy can feed off each other."
Under Coleman's guidance the Reds won promotion from both the Unibond First and Premier Divisions, followed by a Conference title in 2006 that saw the club return to the Football League after an absence of 44 years.
Now the new manager is keen to recapture the spirit around at that time.
"One of the things that was vital in getting us established in the Football League was the emergence of the Ultras. The fans played a big part, got behind the team unbelievably well and the players responded to that support," he explained.
"Likewise, the fans responded to the players and it became a marriage made in heaven. When you are on an upward spiral it's a fantastic feeling. I hope that we can get that back. I hope that the hardcore of the support can come out and play the same part that they have played in the past.
"It may be a small fanbase but nobody can question their dedication and commitment to the cause. The supporters made some memorable nights for me, Jimmy and the players and I'd like to think we can have more of those nights together now that me and Jimmy are coming back."
Share This Story
Tweet
Suggested articles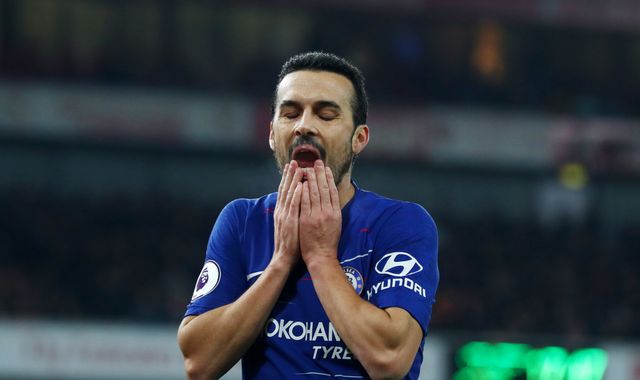 Pedro says Chelsea 'in trouble' if they fail to react to Man Utd defeat quickly
Pedro admits Chelsea are "in trouble" if they are unable to bounce back quickly from their defeat to Manchester United.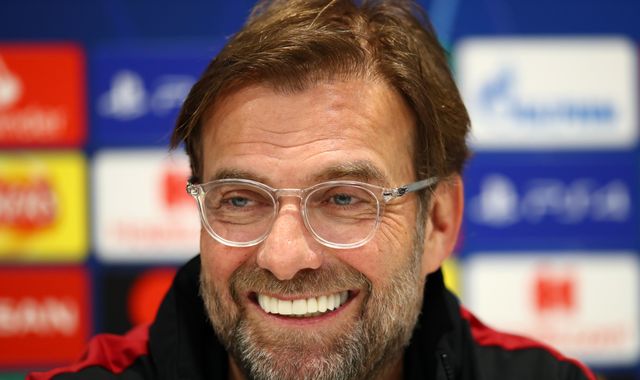 Jurgen Klopp says Bayern Munich meeting in Champions League is not a 'personal thing'
Liverpool manager Jurgen Klopp says he does not view Liverpool's Champions League last-16 tie against Bayern Munich as personal.
Most read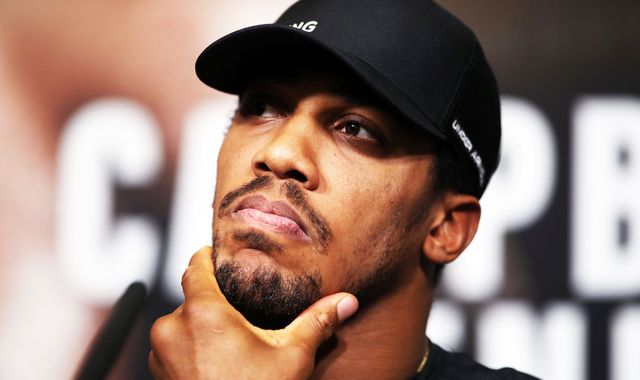 Joshua vs Miller: Live stream Anthony Joshua's first press conference with Jarrell Miller
Anthony Joshua will go head to head with brash American Jarrell 'Big Baby' Miller at today's first press conference - and you can watch on our live stream.
Police knew about planned football violence
They tried to attack fans, stewards and officers