2BR News
01254 350360
2BRfm
@2br
news@2br.co.uk
Article
Counting down the hours until the World Cup
Published by Laura Pratt at 4:13pm 11th July 2018
As the hours count down to tonight's World Cup match, we're all desperate to leave work!
So much so, many of us have taken to social media to air our concerns about missing kick off.
Here's the best of the bunch!
Sitting at work watching the clock. Zero productivity today. Everything hinges on tonight. #ItsComingHome #ENG #WorldCup pic.twitter.com/gCMWJwvavS

— Mark Leach (@MarkLeach90) July 11, 2018
There's only one thing to do after work today...

To the pub ??#ENGCRO #WorldCup #ThreeLions pic.twitter.com/tqgHkNvTOT

— Real Deals for You (@Real_Deals4You) July 11, 2018
All England fans at work right now... ?????????????? #WorldCup@steveaustinBSR pic.twitter.com/KWr17ISYz6

— WrestlingNewsSource.com (@WNSource) July 11, 2018
You're telling me I still have to go to work on the day England play in the semis AND you want me to be focused? #worldcup #ENGCRO pic.twitter.com/9U6FzbxvlX

— South Carolina Spurs (@scarolinaspurs) July 11, 2018
Safety warnings from the emergency services amid the fun too;
Leaving work early to get home in time for the match? Great idea! But make sure you drive safely and responsibly. If you are going out to the pub to watch the match tonight, always have a designated driver or get a taxi #NoneForTheRoad #WorldCup #Eng #WaistcoatWednesday pic.twitter.com/o59CMIRuBh

— Manchester Fire (@manchesterfire) July 11, 2018
Well if you are still at work and want to look like you're working hard at your computer, how about giving some of these a read?
2BR met with Joyce from Colne who got married on the day of England's last World Cup win in 1966.
We've also been getting updates from Russia as Blackburn fan Paul's currently in Moscow for tonight's match against Croatia.
And if you've got headphones - why not reminisce with some of our top footy anthems over the years?
And finally - find out what's changed since we were last in a World Cup semi-final back in 1990!
That should kill some time!
More news from across Lancashire
Contact Us
If you would like to submit a query or provide more information on this story please get in touch below.
Share This Story
Tweet
Suggested articles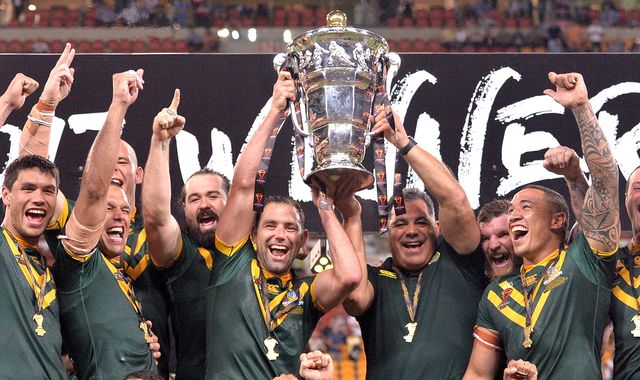 Preston announced as training venue for Rugby League 2021 World Cup
The competition will be almost exclusively based in the north of England
Lancashire man takes on 50 hour MS challenge
After his mum died from the disease when he was 13
Most read
Lancashire sisters looking for a forever home
The search is on to find adoptive parents for the siblings
Final farewell to Chorley's Botany Bay
It's going to be turning into an outlet village