2BR News
01254 350360
2BRfm
@2br
news@2br.co.uk
Sport headlines
The Clarets are hoping they won't get stuck against the Toffees
Blackburn want to build on their midweek win
The Lilywhites look to stretch unbeaten run at Carrow Road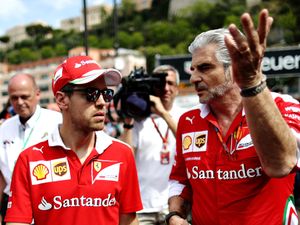 Sebastian Vettel and Ferrari chief Maurizio Arrivabene have insisted there are no problems between them, amid fresh speculation over the Italian's position at the helm of the F1 team.
Most read
VIDEO Deepdale prepares to pay its respects for Preston teenager
Fans will take part in a minute's applause to remember 15-year-old Dylan Crossey who was killed in a hit-and-run
VIDEO Accy Stanley Milk ad back with a twist
27 years on and the young lad who starred in the original is having a very different drink...
These articles are courtesy of Sky News. View news videos.