2BR News
01254 350360
2BRfm
@2br
news@2br.co.uk
Article
Stanley players "must learn"
3:00pm 30th September 2010
(Updated 3:01pm 30th September 2010)
Accrington Stanley manager John Coleman believes his players must learn from recent mistakes if they're to succeed in League Two.
The Reds were beaten at Port Vale last weekend and drew at Stockport having led 2-0 in midweek.
The boss admits that he's had better weeks,
Share This Story
Tweet
Suggested articles
Stanley boss sets players target to secure safety
Reckons 50 points will keep them in League Two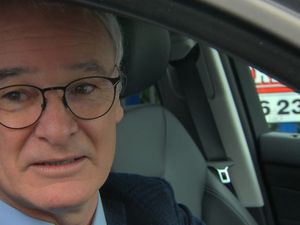 Claudio Ranieri bids final farewell to Leicester staff and players
Leicester City manager Claudio Ranieri has left the club's training ground for the last time after saying goodbye to players and staff.
Most read
£5,000 fine for Rovers and additional ban for Akpan
The midfielder won't be playing for another match
BREAKING: Burnley are OUT of the FA Cup
Burnley have been knocked out of the FA Cup