2BR News
01254 350360
2BRfm
@2br
news@2br.co.uk
Article
Mingoia in team of the week
8:25am 25th November 2014
Stanley midfielder Piero Mingoia has been named in the Sky Bet Football League Team of the Week.
The 23-year-old produced a matchwinning performance against Cambridge United on Saturday, scoring both goals in the 2-1 win, and has been rewarded with a spot alongside the most eyecatching performers in the Championship, League One and League Two.
"It's been a great week," he said. "A bit strange but that's football I suppose! If you get given a chance you just have to take it and I think that I managed to do that.
"It's always nice to know you've been trusted to go out and help the team again so obviously when I found out I was playing I just wanted to improve from the game on Tuesday and kick on again."
It was Mingoia's first Football League brace on the occasion of only his second start since September and the former Watford man feels he was rewarded for being bold.
"This season I've said to myself that I'm going to try to shoot a bit more and I let off a few shots and the first one was quite good then I was getting a few deflections here and there and it seemed like it was just going my way really," he explained.
"It's got to be at the top in terms of my career so far. It's the first time I've scored two goals in a professional game and after a little spell where I hadn't been in the team it was very pleasing for me."
Share This Story
Tweet
Suggested articles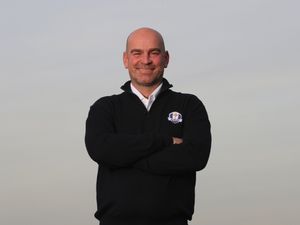 Thomas Bjorn to captain Europe's Ryder Cup team in 2018
Thomas Bjorn has been announced as Europe's Ryder Cup captain for the next contest in France in 2018.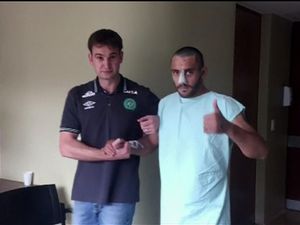 Chapecoense crash survivor Alan Ruschel thanks well-wishers in video
One of the Brazilian footballers who survived a plane crash that killed most of his team has appeared in a video to thank people for giving him strength.
Most read
PNE fans get refunds after Beckford & Doyle fight
They have both been fined by the club
Barton is back!
The midfielder has returned to the Clarets for training after his contract with Rangers was cancelled