2BR News
01254 350360
2BRfm
@2br
news@2br.co.uk
Article
Hull tickets on sale
8:02am 4th November 2014
Tickets are still on sale for the Clarets Barclays Premier League fixture against Hull City at Turf Moor on Saturday 8th November (3pm kick-off).
Anybody who purchases tickets for this match will now be entitled to purchase tickets for the Liverpool match in the priority period, securing their seat for the Boxing Day fixture.
Ticket details for the fixture against Liverpool (Category A) on 26th December will be released in due course.
Burnley vs Hull City
Barclays Premier League
Saturday 8th November (3pm kick-off)
Share This Story
Tweet
Suggested articles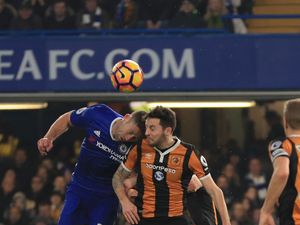 Hull's Ryan Mason speaks about head clash that fractured skull
Hull footballer Ryan Mason has been talking to club officials in hospital about the clash of heads which left him with a fractured skull during the 2-0 defeat by Chelsea.
Dyche praises squad after making it through FA Cup replay
Burnley manager Sean Dyche reckons his squad's better equipped to stay in the Premier League than their last appearance in the top flight.
Most read
Blackburn fans to boycott next home game
Also got Blackpool supporters involved
Police operation planned at Ewood Park
15,000 fans expected today