2BR News
01254 350360
2BRfm
@2br
news@2br.co.uk
Article
Stanley U21's to face Man U
7:57am 2nd October 2014
Manchester United Under 21s will visit the Store First Stadium next Tuesday (7th October) for the Lancashire Senior Cup clash.
Manchester United's up-and-coming stars, managed by Warren Joyce, with face Stanley in the first round of the competition with kick off at 7pm.
Rising star Adnan Januzaj and £31m defender Luke Shaw are both eligible for United's Under 21 team.
Prices will be confirmed shortly
Share This Story
Tweet
Suggested articles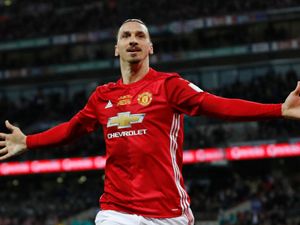 Ibrahimovic scores Man Utd's winner in League Cup final
Zlatan Ibrahimovic scored twice, including a late winner, as Manchester United beat Southampton 3-2 in the EFL Cup final.
Stanley host league leaders
Away at Doncaster
Most read
£5,000 fine for Rovers and additional ban for Akpan
The midfielder won't be playing for another match
BREAKING: Burnley are OUT of the FA Cup
Burnley have been knocked out of the FA Cup