2BR News
01254 350360
2BRfm
@2br
news@2br.co.uk
Article
Stanley U21's to face Man U
7:57am 2nd October 2014
Manchester United Under 21s will visit the Store First Stadium next Tuesday (7th October) for the Lancashire Senior Cup clash.
Manchester United's up-and-coming stars, managed by Warren Joyce, with face Stanley in the first round of the competition with kick off at 7pm.
Rising star Adnan Januzaj and £31m defender Luke Shaw are both eligible for United's Under 21 team.
Prices will be confirmed shortly
Share This Story
Tweet
Suggested articles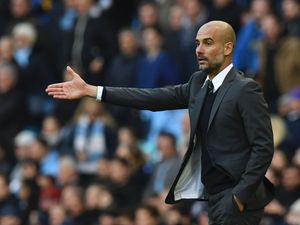 Man City's 50-minute inquest 'nothing special'
Pep Guardiola joked it was "good red wine" that kept him locked in Manchester City's dressing-room for 50 minutes after Sunday's draw with Southampton.
Accrington Stanley fail to take chances in draw with Crawley Town
The Reds drew 0-0 in the away match
Most read
VIDEO Accy Stanley Milk ad back with a twist
27 years on and the young lad who starred in the original is having a very different drink...
VIDEO Deepdale prepares to pay its respects for Preston teenager
Fans will take part in a minute's applause to remember 15-year-old Dylan Crossey who was killed in a hit-and-run