2BR News
01254 350360
2BRfm
@2br
news@2br.co.uk
Article
Stanley are making progress
8:12am 1st October 2014
TOM Aldred says the Reds are making progress having shown both sides of their game in the last two games.
It was attacking flair at Northampton as Stanley won 5-4 and then it was backs-to-the-wall against Plymouth on Saturday to secure a 1-0 victory.
"Defensively, we showed grit and determination against Plymouth," said Aldred, 24. "Our defensive work was brilliant and we battled well together, kept our shape and got through.
"At Northampton, it was all about our attacking flair but against Plymouth it was about getting in front and keeping the lead."
Kal Naismith scored the winner and there was also a good debut from Chesterfield keeper Aaron Chapman.
"Aaron was impressive on his debut and Kal can always come up with a goal, he was up front against Plymouth and he is the match-winner."
That's four league wins in five for the Reds and two consecutive victories for new boss John Coleman.
"I think you have to give credit to everyone who has been involved with the club over the last 18 months," added Aldred.
"When you think of our start last season, it's been a slow rebuilding process from there but we are getting it right."
Share This Story
Tweet
Suggested articles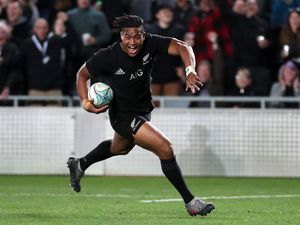 All Blacks make history with 18th straight win
New Zealand beat Australia 37-10 to set a new record of successive tier-one Test victories at Eden Park.
Lancashire derby ends with success for Accrington Stanley
Two very late goals from Romuald Boco secured victory for the Reds
Most read
VIDEO Deepdale prepares to pay its respects for Preston teenager
Fans will take part in a minute's applause to remember 15-year-old Dylan Crossey who was killed in a hit-and-run
VIDEO Accy Stanley Milk ad back with a twist
27 years on and the young lad who starred in the original is having a very different drink...