2BR News
01254 350360
2BRfm
@2br
news@2br.co.uk
Article
All ticket affair for Mansfield
9:21am 30th September 2014
Saturday's game with Mansfield Town at the One Call Stadium is all ticket, with Stanley supporters required to purchase in advance.
No tickets will be sold to away fans on the day of the match.
They are on sale from the main reception here at the Store First Stadium between 9am-5pm Monday-Friday.
Share This Story
Tweet
Suggested articles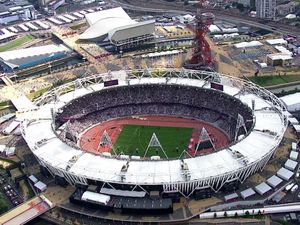 Boris Johnson to face Olympic Stadium cost questions
Boris Johnson will be asked to justify his management of London's Olympic Stadium as part of an in-depth investigation into the "skyrocketing" costs of converting the arena for West Ham United.
Clarets face Arsenal
Landmark game for gaffer
Most read
Police operation planned at Ewood Park
15,000 fans expected today
BREAKING former England manager Graham Taylor dies
He was 72-year-old