2BR News
01254 350360
2BRfm
@2br
news@2br.co.uk
Article
All ticket affair for Mansfield
9:21am 30th September 2014
Saturday's game with Mansfield Town at the One Call Stadium is all ticket, with Stanley supporters required to purchase in advance.
No tickets will be sold to away fans on the day of the match.
They are on sale from the main reception here at the Store First Stadium between 9am-5pm Monday-Friday.
Share This Story
Tweet
Suggested articles
Coyle hopeful on fitness of players ahead of Huddersfield clash
It's mixed news for Rovers boss Owen Coyle ahead of Saturday's match against Huddersfield Town.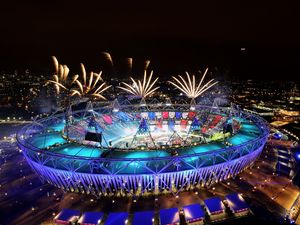 Russian Olympic team 'corrupted London 2012 on unprecedented scale'
The Russian Olympic team corrupted the London 2012 Games on an "unprecedented scale", an independent investigation has found.
Most read
PNE fans get refunds after Beckford & Doyle fight
They have both been fined by the club
Barton is back!
The midfielder has returned to the Clarets for training after his contract with Rangers was cancelled