2BR News
01254 350360
2BRfm
@2br
news@2br.co.uk
Article
Lumely returns to QPR
6:44am 23rd September 2014
STANLEY loan keeper Joe Lumley has returned to Queens Park Rangers following his one month spell with the Reds.
Lumley, 19, made six starts for Stanley after arriving in August – playing five league games and the Johnstone Paints Trophy clash with Carlisle.
Everyone at Accrington Stanley wishes Joe all the best for the future.
Share This Story
Tweet
Suggested articles
Rovers set to make changes for QPR clash
A number of players are injured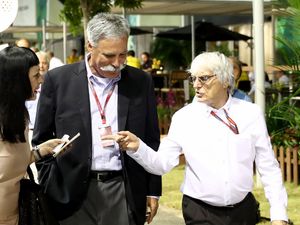 Bernie Ecclestone not 'deposed', F1 replacement Chase Carey says
The new boss of Formula One has insisted that Bernie Ecclestone was not "deposed" after 40 years running the sport.
Most read
Blackburn fans to boycott next home game
Also got Blackpool supporters involved
Police operation planned at Ewood Park
15,000 fans expected today