2BR News
01254 350360
2BRfm
@2br
news@2br.co.uk
Showbiz headlines - Page 2
David Bowie has been nominated for best British male solo artist and best British album at the 2017 Brit Awards - a year after his death.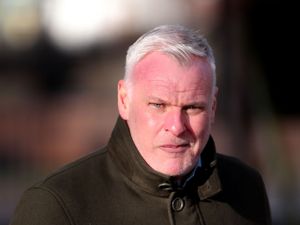 The actor who played the devil child Damien in horror film The Omen has been handed a suspended prison sentence for punching two cyclists in a road rage attack.
The makers of Star Wars have dismissed rumours that Carrie Fisher's Princess Leia may live on.
After months of highly publicised claims of domestic violence and counter-claims of financial blackmail, Johnny Depp and Amber Heard's divorce has been finalised.
Most read
Loving director Jeff Nichols 'desperate for equality'
The director of new film Loving, about an interracial couple, has told Sky News we are "in desperate need of a clearer definition of equality".
The Burnley striker and the Little Mixer
The Burnley footballer and the girl band member.
These articles are courtesy of Sky News. View news videos.