2BR News
01254 350360
2BRfm
@2br
news@2br.co.uk
Article
Coronation Street Tram Crash
9:03am 6th December 2010
Coronation Street's facing its bloodiest week ever as the soap celebrates its 50th anniversary.
Viewers will see a tram plummet onto the cobbles - and favourite characters will be killed off.
Thursday's edition of the show will be transmitted LIVE.
Joe Michalczuk reports:
Share This Story
Tweet
Suggested articles
Check out the cheek this Ant and Dec fan had!
'Cracking' work from the man who has their faces tattooed on his bum...
Wiggo will take part in The Jump
Retired Lancashire cyclist Sir Bradley Wiggins is set to turn his attention to winter sports as he takes part in celebrity skiing competition The Jump.
Most read
Bit of showbiz support for the Clarets!
The Little Mix star might be wearing the Burnley top better than her fella does...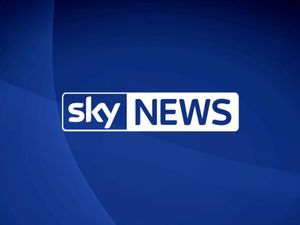 Apollo 13 actor Bill Paxton dies at 61
Actor Bill Paxton, best known for his roles in Apollo 13 and Twister, has died at age 61, his family have said.