2BR News
01254 350360
2BRfm
@2br
news@2br.co.uk
Article
Coronation Street Tram Crash
9:03am 6th December 2010
Coronation Street's facing its bloodiest week ever as the soap celebrates its 50th anniversary.
Viewers will see a tram plummet onto the cobbles - and favourite characters will be killed off.
Thursday's edition of the show will be transmitted LIVE.
Joe Michalczuk reports:
Share This Story
Tweet
Suggested articles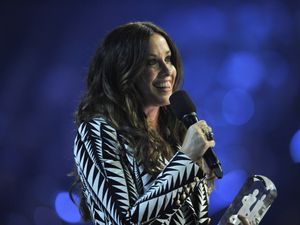 Alanis Morissette's manager admits stealing from singer
Alanis Morissette's former manager has admitted to embezzling more than $7m (£5.7m) from the singer and other celebrities .
Wiggo will take part in The Jump
Retired Lancashire cyclist Sir Bradley Wiggins is set to turn his attention to winter sports as he takes part in celebrity skiing competition The Jump.
Most read
Trump inauguration: Which artists will and won't perform
Donald Trump will be sworn in as America's 45th President later today, but finding the right soundtrack has not been easy.
Isabelle Huppert named actress of the year in surprise twist
Isabelle Huppert has been named actress of the year at the London Critics' Circle Film Awards, in an unexpected twist.