2BR News
01254 350360
2BRfm
@2br
news@2br.co.uk
Article
X Factor
11:31am 28th September 2010
People living near the new X Factor house are apparently fearing the worst.
The finalists - whose identities are being kept a closely guarded secret - are being put up in a 3-point-5 million pound luxury property in north London.
Neighbours are worried fans will descend on their road to catch a glimpse of their favourites, and some are said to be considering getting their own security guards.
Share This Story
Tweet
Suggested articles
Gorillaz return from captivity with Hallelujah Money
Gorillaz have returned from a five-year hiatus with a new song titled Hallelujah Money, warning of 'dark times' ahead.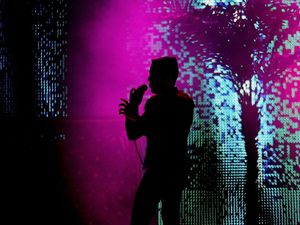 The Killers to headline Hyde Park's BST Festival
American indie-rock band The Killers have been confirmed as the final headline act for one of UK's biggest music festivals.
Most read
Trump inauguration: Which artists will and won't perform
Donald Trump will be sworn in as America's 45th President later today, but finding the right soundtrack has not been easy.
Isabelle Huppert named actress of the year in surprise twist
Isabelle Huppert has been named actress of the year at the London Critics' Circle Film Awards, in an unexpected twist.