2BR News
01254 350360
2BRfm
@2br
news@2br.co.uk
Article
Beckham topless and wet
8:47am 20th August 2014
(Updated 8:49am 20th August 2014)
Topless and drenched in water.
David Beckham's joined the latest internet craze the ice bucket challenge.
It see's people pour cold water over themselves, donate to charity and nominate someone elses.
See it here:
Share This Story
Tweet
Suggested articles
Accrington actress thrilled with Broadchurch role
Accrington's Julie Hesmondhalgh says she couldn't wait to join the cast of Broadchurch.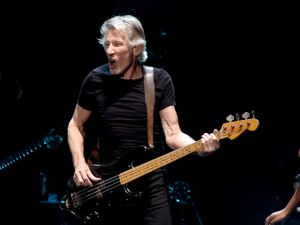 Pink Floyd's Roger Waters would play on US-Mexico border
Roger Waters has said he would consider performing on the border between the US and Mexico as an act of defiance.
Most read
Bit of showbiz support for the Clarets!
The Little Mix star might be wearing the Burnley top better than her fella does...
Check out the cheek this Ant and Dec fan had!
'Cracking' work from the man who has their faces tattooed on his bum...