2BR News
01254 350360
2BRfm
@2br
news@2br.co.uk
Article
2BR's Tribute to Robin Williams
1:52pm 15th August 2014
(Updated 7:27am 18th August 2014)
Since news of Robin Williams death earlier in the week, social media has been alive with tributes and memories of the hollywood star. 2BR has been paying tribute throughout the week, and now we're making our special tribute package available for you to hear.
In it, some of Robin's most memorable characters and a friend of his from the 1980s who now lives in Whalley, near Clitheroe.
Take a listen below...
Share This Story
Tweet
Suggested articles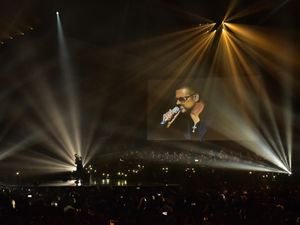 Brit Awards: Stars pay tribute to George Michael
Friends and artists paid tribute to the late George Michael at the Brit Awards, honouring the star's "spellbinding" performances.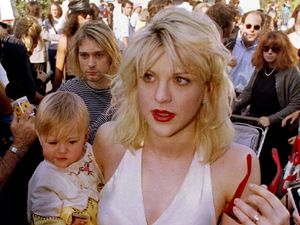 Frances Bean Cobain pays tribute to dad Kurt on his birthday
Kurt Cobain's daughter has thanked him for the gift of life on what would have been his 50th birthday.
Most read
Bit of showbiz support for the Clarets!
The Little Mix star might be wearing the Burnley top better than her fella does...
Accrington actress thrilled with Broadchurch role
Accrington's Julie Hesmondhalgh says she couldn't wait to join the cast of Broadchurch.