2BR News
01254 350360
2BRfm
@2br
news@2br.co.uk
Showbiz headlines
Trainspotting's long-awaited sequel T2 has won over most critics' hearts, but expectations were far from great.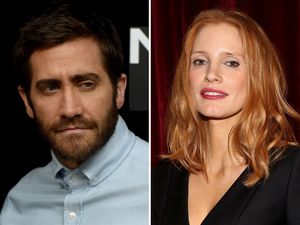 Jake Gyllenhaal and Jessica Chastain are set to star in a big screen adaptation of hit video game The Division.
Gorillaz have returned from a five-year hiatus with a new song titled Hallelujah Money, warning of 'dark times' ahead.
Miguel Ferrer, famous for his roles in the hit TV shows Twin Peaks and NCIS, has died aged 61 at his Los Angeles home.
Most read
Trump inauguration: Which artists will and won't perform
Donald Trump will be sworn in as America's 45th President later today, but finding the right soundtrack has not been easy.
The Burnley striker and the Little Mixer
The Burnley footballer and the girl band member.
These articles are courtesy of Sky News. View news videos.