2BR News
01254 350360
2BRfm
@2br
news@2br.co.uk
National News headlines - Page 8
Crime author Ruth Rendell dies
Read Zayn Malik's statement as he announces he is leaving the internationally acclaimed boy band.
The Duchess of Cambridge has revealed more specific details of when she's expecting her second child.
A third of people confessed to thinking they married the wrong person whilst a third of people admitted they felt like they lost all their independence when they got married.
Most read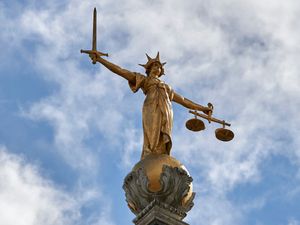 Dad faces jail over child's force-feeding death
A man is facing jail for killing his three-year-old son by force-feeding him a mixture of bread and cereal.
Lottery app fault may have stopped people claiming their winnings
People may have been throwing winning National Lottery tickets in the bin after a barcode scanner on Camelot's official app developed technical issues.
These articles are courtesy of Sky News. View news videos.