2BR News
01254 350360
2BRfm
@2br
news@2br.co.uk
National News headlines - Page 5
The BBC has confirmed the TV and radio presenter has died
Councils are rejecting over 20% of recycling bins as they're filled with the wrong rubbish
Her first single 'Forever Young' has been called a 'flop'!
Oscar Pistorius's conviction will be changed to murder
Most read
Theresa May to meet Donald Trump at White House next week
Theresa May is expected to visit Donald Trump in the White House next week - either Thursday or Friday.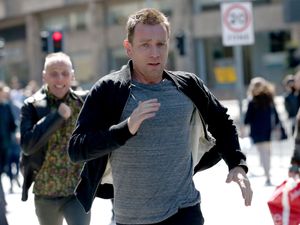 From youth to middle age: Trainspotting sequel pulls into Edinburgh
Trainspotting was a seminal film of the Nineties.
These articles are courtesy of Sky News. View news videos.