2BR News
01254 350360
2BRfm
@2br
news@2br.co.uk
National News headlines - Page 4
26-year-old Brendan Dassey will be released in 90 days
The 18-year-old gunman apparently killed himself after the attack - but doesn't seem to be linked to the Islamic State
William and Kate get to know some of India's most endangered animals including rhinos and elephants.
Music producer and reality TV star David Gest has died in London aged 62 - his friend Imad Handi says in a statement.
Most read
First Calais 'jungle' children with no UK links arrive in UK
The first groups of unaccompanied children without links to Britain have arrived in the UK from the Calais camp known as the "jungle".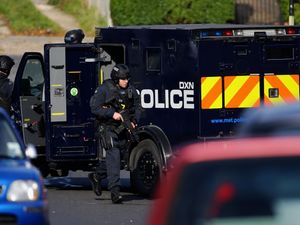 Petrol stash fears amid armed police stand-off in Northolt
A man who has barricaded himself inside a house for three days may have a stockpile of petrol, police fear.
These articles are courtesy of Sky News. View news videos.